Well, if you're 21 that is. Or younger if you live, like, anywhere else in the world.
I'm not bitter or anything.
It is New Year's though!
Anyway, how-dee-do once again, everyone! In case you were wondering, Christmas Eve marked the end of my Advent Calendar. That was it. Was it perfect? No, but it gave me joy to make it and hopefully pleased you all. I have no idea what next year will look like now, but I may do something similar next Advent, although probably more toned down!
How were your Christmases, dear readers? Mine was filled with family and flurry. (Isn't alliteration great?) I received some gift cards, necklaces, a Jane Austen coloring book, a famous artwork coloring book, an illustrated Pride and Prejudice, and an Official Guide to Colonial Williamsburg. Oh, and tea! I am quite pleased. :)
Seeing as it is a new year and all, I thought I'd do the year in review tag. Everything you ever wanted to know about me, coming right up! (Actually I guess I'll put this out there that if you wanted to ask me anything about anything, you can put in the comments and your questions *may be answered!)
What did you do in 2016 that you'd never done before?
Lots of things, I'm sure! Like today I made water chestnuts for the first time. And yesterday I played a card game called Citadel. The list goes on...
Did you keep your new year's resolutions and will you make new ones?
Here were last year's resolutions: "stand a little straighter, work a little harder/efficiently, eat a little healthier, learn and read a little more, and live closer to God each day." This year's resolutions: ditto. Plus do more with my hair and makeup, and try to wear perfume every day. Dress nicely. Be classier. And if you've seen Katie Gregoire, don't be stupid or make bad decisions!
Did anyone close to you give birth?
No, but my sister-in-law is going to in 2017!
Did anyone close to you die?
My uncle.
Which countries/states did you visit?
I went to Colorado on a youth group trip, and to Chicago for a day on a family outing.
I took this while waiting to get in the Art Institute Museum.
What would you like to have in 2017 that you lacked in 2016?
Travel, a "few" thousand dollars for college, and a sweetheart.
What date from 2016 will remain etched upon your memory?
Guys, I'm terrible with dates. But I would be remiss if I didn't say June 18th, my brother's wedding. I already know 2017's etched date: June 4th, graduation!
Did you move anywhere?
As in, move house? Nope!
What was the best month?
I liked them all.
What was your biggest achievement of the year?
I got accepted to the school of my dreams in Virginia, and I'm going there!
What was your biggest failure?
I applied to work at the library for like the third time (the other times they "didn't need anyone"), and they still rejected me! But it was for the best, I have better/more hours as a waitress now.
Did you suffer any illness or injury?
Only a few colds and ill effects of wearing too small shoes, but as Mary Musgrove would say, "My sore throats are worse than anyone else's.". Which they truly are, I'm actually prone to really bad sore throats!
What was the best thing you bought?
I'm not sure; I did buy a lot of nice tea throughout the year! It's from a cute brand called English Tea Shop.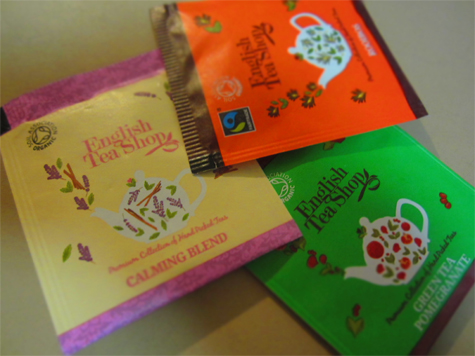 Whose behavior merited celebration?
Mine! (just kidding) Umm I'll call out the Civil War Trust; they preserve Civil War and Revolutionary War battlefields that are in danger of being ruined.
Whose behavior made you appalled and depressed?
Some of my own friends and classmates, actually. They disappointed me. :(
Where did most of your money go?
To the piggy bank! :)
What did you get really, really excited about?
I was really excited to end Junior year of high school, and now I'm really excited to leave high school all together! I also was super excited to dance with my friends at a reenactor's ball.
What was the best concert you've been to this year?
I went to a Joshua Bell concert this fall, which was spectacular! He's a world-known violinist, and I got his autograph!
What song/album will always remind you of 2016?
Love Runs Out by One Republic and Maren Morris's My Church. Not the most virtuous song, but catchy.
Compared to last year, are you:
happier or sadder? Happier?
thinner or fatter? Let's go with thinner
richer or poorer? Richer, but soon-to-be oh so much poorer. :( (College)
What do you wish you'd done more of?
Doing, reading, even sleeping, maybe. From a practical standpoint, probably working.
What do you wish you'd done less of?
Procrastinating! And biting my nails. Ew.
What was your greatest musical discovery?
Waitress
. It is an amazing musical and the songs are super addicting!
Although I must say, as of New Year's Eve I read some blog posts and discovered La La Land, which I'm currently listening to and loving!
How did you spend Christmas?
I answered this at the beginning of the post so...
How are you spending New Year's?
With family, at home, and watching the Vienna New Year's Concert, which I LOVE.
The Vienna Ballet dances to some of the waltzes in beautiful palaces.
Who did you spend the most time on the phone with?
Hmmm probably Emmie, but possibly one other person...
What was the best book you read?
Either Young Pioneers or Northanger Abbey
Did you fall in love in 2016?
No, not love. Like, maybe. But let's hope for 2017!
What was your favorite TV show?
It's a three-way tie between Poldark, Mercy Street, and The Great British Baking Show.
What did you want and get?
The college of my choice, a sister, and 3 good jobs.
What did you want and not get?
A harp. I mentioned this in my wishlist and it never appeared. Odd.
What were your favorite films of the year?
Like, that came out this year? Love and Friendship.
What did you do on your birthday, and how old were you?
I turned 17 and I don't think I did anything special. Had some sort of cake, nice presents, you know the deal.
How would you describe your personal fashion concept in 2016?
Not as ideal as my Pinterest fashion board, I can tell you that! I think my concept was whatever looks decent at 6:30 in the morning to a non-morning person. With a touch of class.
What kept you sane?
I don't know, I don't think I was in danger of being insane? Willpower and self-confidence, maybe?
Which celebrity/public figure did you admire most?
Ioann Gruffudd. (aka Horatio Hornblower) The crush deepens *blushes*
Oh wait, you mean admire in a non-romantic way? Kate Middleton or Marine le Pen.
What political issue stirred you the most?
I think abortion has and always will be the issue that is most important to me. May we all live in tyrannical communism for the sake of no abortion for all I care.
Who did you miss?
My German friend, Carolina, my old piano teacher, and my siblings.
Who was the best person you met?
Joshua Bell! Also met some neat reenactors.
Tell a valuable life lesson you learned in 2016.
Pray! And don't forget to thank God for his blessings, instead of just asking for more/different ones.
Five personally significant events of 2016:
I was the Fiddler for Fiddler on the Roof in my high school's musical
I truly reenacted (Civil War) for the first time instead of just giving costumed tours.
I got a waitressing job that is hard work, but good.
I got accepted to my college!
I got 2nd chair, first stand in my youth orchestra for a trimester
Five things I want to do in 2017:
Go to college (duh) and have fun learning and making friends
Travel to Europe (where this fits in my year/budget, I have no clue)
Travel to house museums up and down the East Coast
Reenact more
Read all of Jane Austen's works, maybe? Be a better person? The possibilities...they never end.
People I'd like to know better in 2017:
My grandma, my future roommate, and my future husband (because I have no idea who he is)
And with that, dear friends, happy 2017!