Let's get one thing straight: packing for college was not an easy task. And I've also got to tell you, I like things. Beautiful things. I treasure them up, and when those things are physical, and not just another pin or idea, they take up space in my room. Oftentimes, these things are books; the ultimate combination of a beautiful object full of beautiful ideas. So when I picked up my life from one house, and moved it a thousand miles away to a 17*10ish foot dorm to share with another person, I had to condense. And it was tricky!
Now thankfully I didn't have to get rid of the books I wasn't taking with me. My family is
entirely
sympathetic (and equally guilty) of my book collecting tendencies. But still, I had to decide what I was going to have available to read for the next months. For who can abide the thought of being stuck in a dorm with nothing to read? So here's a semi-complete list of what sits on the single shelf above my desk.
Art History Books
This is odd for two reasons: a) I'm not talking about my art history textbooks, just books about art history; and b) I'm not an art history major. But I really like the subject! And the books are kind of like picture books, really. :P It's also on a variety of topics, including neoclassicism, iconography, 17th Century art, and even one about Victorian pastime illustrations, which I bought at the local bookstore.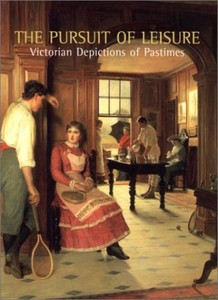 History Books (aka the only nonfiction I read)
Topics are as follows: a pictorial history of Victorian fashion, a guide to Colonial Williamsburg, women teachers on the prairie, a book about Queen Victoria (using pictures from the new show!) and a biography of Abigail Adams. Clearly you can see how I could not leave those behind, especially as they double as material for papers!
A Bit of Fun
The complete novels of Jane Austen, one of the
Mother Daughter Book Club
books, and some cute notebooks are always there for me to wile away my time here most
un
studiously! ;)
Saved for the next snow day!
The Important Books
My confirmation Bible and Hymnal, and a prayer book. I put these last on the list not as an afterthought, but as a finale, since they (especially the Bible) are the most important books on the shelf. Hopefully they will be the most used as well!
So...what's on YOUR bookshelf?
Did you ever have to condense your book collection for college or an extended trip?
Which three books (besides the Bible) would you insist on having?
Do you have any recommendations for my college bookshelf?